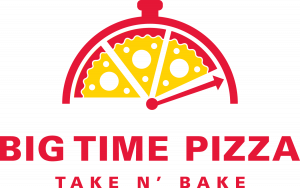 Tips for Successful Fundraising
Set your organization's goal

How much do you need/want to raise?
Decide if you will be offering prizes to teams or individuals who sell the most. (A pizza party is always a good reward!)

Set your fundraising dates

Most organizations give their sellers at least two weeks to sell the pizzas. This allows for them to have time to get in touch with their customers.
Keep in mind that delivery date of the pizzas will usually be two weeks after the fundraiser ends.

Have a kick-off Meeting

Give your sellers their order forms, important dates, goals, etc. all at one time
Sample the pizzas you will be selling. This is a great way to help your sellers, as they will be able to answer questions from potential customers more accurately if they have had a chance to taste the pizzas!

Get the word out!

Social media works well. Organizations can set up a Facebook page for the fundraiser or sellers can share the information on their own pages.

This allows you to introduce the organization and let people know what you are raising funds for!

Posters, bank signs, TV information channels, church bulletins, etc.
Personal contacts like family, friends, neighbors, co-workers, and church groups.

If you reach your goal, let your sellers know!

They can often use that as a selling point in their pitch! For example, "We've already sold XXX pizzas! Everyone loves them!"

Make sure your sellers thank their customers!